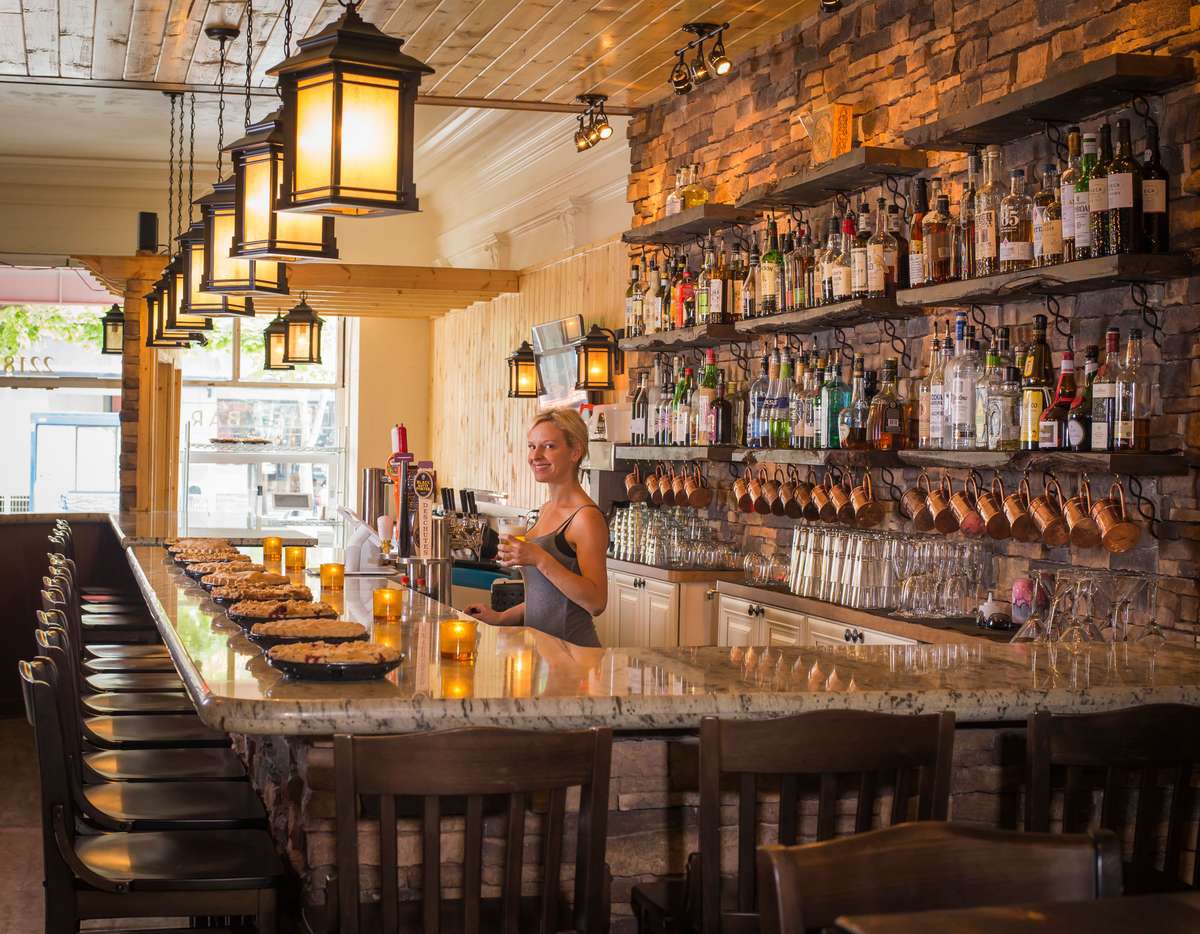 About
About Us
A letter From Our Founder
Hello! And thank you for visiting our Pie Bar™ franchising website!
If you live or work in the Seattle area, or you've visited the region, you may well have seen one of our pink Pie Bar™ trucks on its way to a destination that could include a business meeting, birthday party, block party, sporting event, or a graduation party. As we tell our customers, if your party needs pie, your party needs Pie Bar!™
Or maybe you've visited one of our brick-and-mortar locations for a special serving of pie and your favorite beverage.
We are told by regulars and visitors alike (both in person and over social media reviews) how much they love our Pie Bar™.
We're flattered but not surprised. After all, who doesn't love pie? Whether it's a slice of your favorite flavor delivered by Uber, or maybe a "date night" at one of our locations with that special someone, pie is associated with the happiest moments of our lives.
We love our work, and it shows! We've had lots of fun with our Pie Bar™ business, ever since my twin sister Alyssa and I opened our first location in 2013. The question that I hear, time and time again from visitors both near and far, is "When are you going to open a Pie Bar™ in our town?"Well, we're taking that first step now, by offering franchising to some like-minded entrepreneurs who know a great opportunity when they see one and want to join our team.
Please take a look through these pages, look at our website, read our reviews, and if you think you'd like to know more, let's talk!
Thanks for your interest!
Sincerely, Natalie BleifussFounder/Owner
The talk of Seattle...since 2013!
Since 2013, the Pie Bar™ has been the talk of Seattle and vicinity! Owner/founder Natalie Bleifuss and her twin sister Alyssa Lewis introduced the unique concept of mixing pie and alcohol with the first Pie Bar™ location in the upscale Capitol Hill section of Seattle.
How it all started, where it has gone, and where it is headed makes for an interesting story!
Natalie's prime focus prior to launching this business had been caring for her two deaf children.
She advocated for them every step of the way; and, through her advocacy, they were among the first children to receive Cochlear implants. Her sister Alyssa was a baker, living in Arizona. She and her retired baseball player husband sought to return to Seattle. Natalie, armed with her Bachelor's Degree in media and communications from the University of Washington, a strong entrepreneurial spirit (she remains a member of the National Entrepreneurs' Organization or EO) and her skills as a "people person" were ready for the next adventure. With that, the sisters planned the launch of this exciting new concept.
The first Pie Bar™ location was in a 600-square-foot space and began initially as a takeout or "to go" venture.
Thinking back, Natalie recalls, "We made it work. And although we could never have foreseen it, when Covid hit in 2020, we already had a model that would sustain the business through it. For those times of the Covid shutdowns, we focused on takeout and it worked."Not too long after the opening of the first location, Natalie and Alyssa made a decision to go in different directions. Alyssa kept and continues to operate the original location in Seattle's Capitol Hill. Natalie, on the other hand, had a vision for the expansion of the Pie Bar™ concept
and went forward on her own. The Pie Bar™ operation under Natalie's leadership has seen the opening of additional brick-and-mortar locations, the introduction of Pie Bar™ food trucks, and the addition of catering services, available both through food trucks and brick-and-mortar businesses. As Natalie and her team can attest, they're told frequently by visitors, "I wish we had a Pie Bar™ in our town."
They heard those requests. And they're now working to help those wishes come true through their franchising program, one location at a time.
We love what we do and we have fun!
Whoever says that pie and alcohol don't mix must never have been to a Pie Bar™ location!
And for those who haven't (yet) been to one of our locations, you might be asking, "What exactly is a Pie Bar anyway?
It's a great question. We'll answer first by telling you what others say about us.
A Seattle newspaper, The Stranger, describes Pie Bar™ as "The glorious union of pie and booze, (where) patrons enjoy specialty pies, other prepared foods, and beverages." The Travel Channel calls it "Food Paradise." Eater Seattle references Pie Bar™ in its article, "Where to go for delectable pies." That's what others say. Here's what we say. When we first opened, we published a press release that said, in part, "Our goal is to turn your day into a sinful one, to give your minds the ultimate feel-good foodie experience, celebrating our local farmers, breweries, wineries and distilleries along the way."By "sinful," of course, we mean "sinfully delicious."Patrons come to our Pie Bar™ locations to relax, unwind, and enjoy a delicious break from their day. And for those planning a family reunion or corporate event, we can even bring the Pie Bar™ experience right to our customers' door with one of our food trucks!
We create all kinds of pies, both sweet and savory. You'll find apple, chicken pot pie, jambalaya, and bananas and cream on our menu – along with almost everything in between that you could
think of. Now, picture these delicious pies of all kinds served alongside your favorite alcoholic beverage, and that's why our Pie Bar™ became an instant hit.
There are many more selections from the Pie Bar™ menu to whet your appetite. Choose from Lemony Snicket, Turkey Jambalaya Pie, Chicken Pot Pie, French Onion Beef Pie, Australian Veg Curry Pot Pie (Vegan), Ballard Bumble Berry Crumble, Apple Crumble, or Peanut Butter Pie, and maybe top it off with Apple Pie Moonshine Mule, Clouds of Chai, or Pumpkin White Russian.
Maybe all of this gives you "food for thought." And if you have the appetite to be part of a really fun, special food service business, then let's talk!